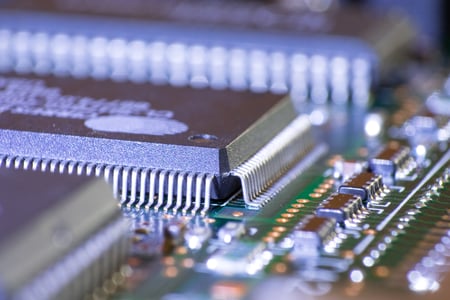 A changing world
As the world grows more tech intensive, the risk of electrostatic discharge (ESD) in a range of work locations is becoming more of a reality.
Workers are now operating in remote and rugged environments to ensure that we have telecommunications, renewable energy, oil, gas and other raw materials. This means that these workers are not only subjected to real ESD risks, but at the same time, they need hand protection which also provides them with security against the hazards of cuts and abrasions.
Midas Safety has developed a new range of gloves which offers protection to this specific need. By combining function and protection against two risk factors at the same time, workers can be more protected and productive.
Applications
Applications include:
Oil & gas industry, including petrochemicals.
Telecommunications
Renewable energy
Domestic appliance manufacturing
Electronic consumer goods manufacturing
Aerospace & defence
Mining
Flour milling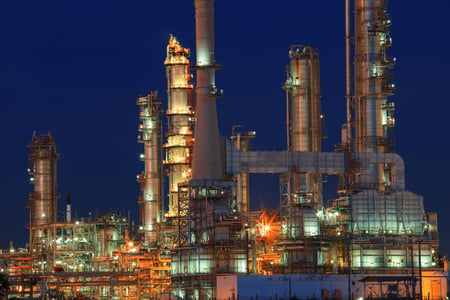 Creating a Revolution in Hand Protection
More about the ESD Cut range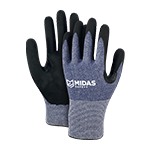 ESD Cut 2NFT®
The ESD Cut 2NFT® offers electrostatic dissipation, touchscreen functionality and good cut resistance. EN 16350:2014 ATEX compliant, the ESD Cut 2NFT® is comfortable to wear for extended periods and offer the worker dexterity and flexibility.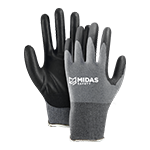 ESD Cut PU
The ESD Cut PU is also EN16350 ATEX compliant, made from 18gg PU Poly/Carbon composite yarn the ESD Cut PU offers superior grip, comfort and wearability throughout the working day.
Making safety sustainable
At Midas Safety, we are committed to minimizing the impact of our business operations on the planet and making safety more sustainable.
More from Midas Safety..

.

Midas Safety offers a wide range of cut and abrasion resistant hand protection solutions.